- Manufacturer: Newgarden Spain. Made in Spain.
The Decorative Outdoor Lamp Buly Light is made of high quality and great resistance polyethylene.


The Buly Light decorative lamp is made of high quality and resistant polyethylene.
- Bulb: Cold light: 1xE27 max 25W. (included). - Connecting cable to a 4 meters socket.
Mini - Diameter: 20. Height: 17 cm.
Small - Diameter: 30. Height: 26,5 cm.
Medium - Diameter: 40. Height: 35 cm.
Big - Diameter: 50. Height: 44 cm.
XL - Diameter: 60. Height: 55 cm.



Observations:
Consult price for quantity to wonderlamp@wonderlamp.shop or through the contact form on our website.
Made in Sunny Spain Lighting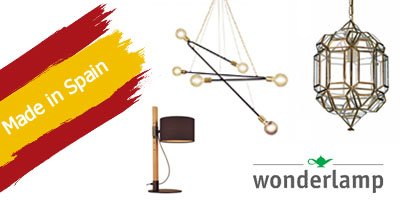 We present you the lighting products Made in Sunny Spain that recognised and appreciated for the high quality, excellent design, uniqueness, fair trade production, authenticity, advanced technology, high security standards, status symbol, sustainability and good value for money quality.

This is the best selection of brand products that are manufactured in Spain and have a differentiating and trendy design. They are internationally recognized and awarded in various professional forums, they respond to the diligently to give the best service to our customers.