The wall lights are an ideal lighting complement for rooms such as the hallway, dining room, living room... You will discover that there are different characteristics when choosing a wall light for outdoor or for indoor use, with one or more lights, glass, metal, wood... LED wall lights can be an ideal solution to use as an auxiliary light in your bedroom thanks to their low consumption.

Some of our wall lights will adapt perfectly to what you are looking for, we have wall lights of all styles and models: classic, modern, rustic... It is essential that before choosing your sconces pay attention to all the details of the room to match the colour, shape and style of the sconces.
Rustic Wall lights
Rustic wall lights are ideal for lighting homes where predominates the wood, such as mountain apartments or even for restaurants or bars with this style. In addition, if a warm illumination is incorporated it will make the room cosier. You can find different designs: rustic sconces in the shape of candlestick, lantern..., made with different materials such as metal, linen paper, wood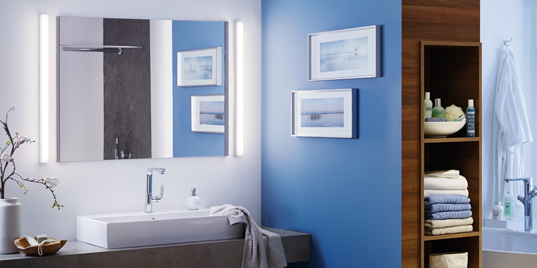 Bathroom Wall lights
When installing a bathroom wall light we should take into account the IP degree, it is recommended to install a wall light that at least has an IP44 certification to have some protection against water. One of the options that we propose in wonderlamp.shop is to place the wall lights on the sides of the mirror. You will find wall lights with all kinds of designs to suit to the style of your bathroom: with or without lampshade, one or two points of light...