Made in Spain Lights
Il n'y a pas de produits disponibles.
Try to search our catalog, you may find what you are looking for!
Lighting & Lamps from Spain
Wonderlamp.shop is a part of a fast growing company based in Spain, with more than 20 years of experience in Lighting. The idea to create a Made in Spain Category came to our mind for two reasons: statistically our clients preferred more the lighting products that were made by Spanish Brands – the combination of quality, design and service, and second reason our relationship with the Spanish Manufacturers – confidence and long term partnership.
The Lighting products in this Category are sorted just by type of lamp. Please be free to use our filters to discover the Spanish Lighting Styles and fit it to the rooms you are interested in. You are also invited to explore the different Spanish Lighting styles, as we are describing down, the trendy designs for your home, office, business and garden!
The modern minimalist technical style is a decorative and eye-catching design of lamps that fit into any room. They are composed from glass, lampshades structures that give versatility effect of the light they project. Elegant minimalism. The original spotlights will appeal to those who want to modestly but exquisitely add to the interior of a modern apartment or public place - a cafe, bar, office or a boutique.
Artisan and handmade lamps. A wide range of classic models and made with care by experienced hands you will find in Wonderlamp.shop. These manufacturers also offer us more modern and trendy models maintain the quality of their materials and manufacturing process and apply it to current models in a very competitive way. Among them we want to highlight the models of outdoor lamps from Granada, a great sales success in wonderlamp.shop. Those are the perfect lamps to incorporate into rustic or classic environments but also combine spectacularly with modern spaces.
Range of retro, vintage and industrial style lighting. The newest and most original is the retro vintage of lamps made with ropes, tree branches and pipes, manufactured entirely in Spain lights with full trend in lighting and decoration. Surely it will not leave anyone indifferent and marks a distance from similar products on the market, mainly due to the quality of the finishes of this range of handcrafted products. It is especially appreciated for the decoration of bars, restaurants and commercial premises, making it one of the leading brands of many decorators.
Mediterranean style or Mediterranean spirits of lighting design are using clean, neutral tones. Those are breath-taking chandeliers and decorative LED wall sconces with high value, efficiency, and beauty. People that live near the Mediterranean know all the nuances of light. For this reason, when night comes, they transform the space of day into a Mediterranean warmth and wellbeing.
Mediterranean-style lighting is one of the decorative styles that Spain owns, a wonderful coastline bathed by this blue sea that refreshes and influences Spanish people with its spirit. All the countries bathed by the Mediterranean Sea share a culture, diet, and way of being and of course all this is reflected in the decoration of their houses.
The first step is to define the essential elements of the Mediterranean decoration, for example a beautiful house on the coast, overlooking the beach or a house in the green countryside in spring and dry and arid in summer. Those are rooms in which white, aquamarine, olive green, ochre or intense red predominates, with large windows and light fabric curtains that allow light to pass through. The materials that are usually used in the floors are terracotta, ceramic and wood, the walls with stuccoed are also common, as well as the use of tiles and mosaic.
Grenadian lanterns complement the Mediterranean style, are very common in Mediterranean countries and are now an indispensable part of interior decoration. One of the loveliest lighting is the lanterns with transparent or multicolour crystals, gold, aged, etc. For instance the Forged lanterns are decorative, perfect and really look good in any room, from the porches and entrances to the interior. They give a rustic air to the room that makes the atmosphere cosier.
Surprisingly, chandeliers fit perfectly into the Mediterranean style, which is initially more informal and casual than chandeliers. In addition, the new trend of this type of lamp with different colours and finishes gives us more possibilities. But to get a Mediterranean corner we don't have to go all the way to the seaside or in the middle of the countryside. We have the option to recreate these pleasant sensations even in a city flat.
As we have seen, the Mediterranean style is a clear example of the mixture of cultures, and we can identify pieces and environments that could fit the definitions of other styles. For this reason, the type of lamps we can install is very wide and we can add the essential recessed spotlights. They allow us to have light in the ceiling without overloading the decoration, if what we want is to put some lamp of floor or on the table as the auxiliary light.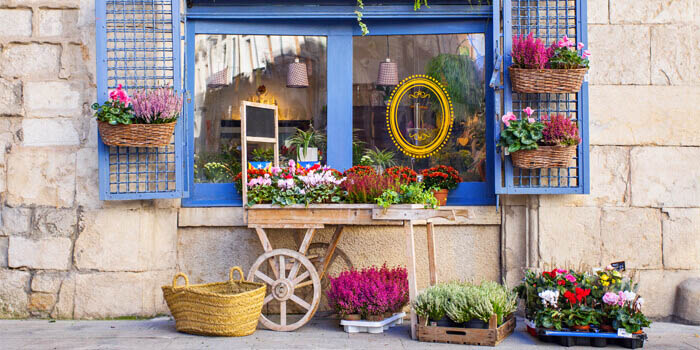 Outdoor Spanish Lighting. It is more specific for Spanish outdoors - fountains, urns filled with cascading botanical elements, succulents or blooming annuals, with landscaping of bougainvillea, roses, and olive trees, inspired by Mediterranean aesthetic. Not surprisingly, this charming setting comes to life with the right lighting. Outdoor lighting options allow you to create a lighting design that suits your needs as well as matches the style of your home. Consider adding traditional style outdoor wall lights, bollard lights, flood lights, light posts, and street lanterns. Bronze finishes featuring scroll designs and leaf accents are ideal, though you can be creative with this look.
Indoor Spanish-Style Lighting. Spanish style homes feature carved stonework or cast ornaments, as well as patterned tiles on staircases and walls or inset in stucco as accents. Stone pilasters support a succession of arches in a typical Spanish Revival interior. Bronze sconces illuminate the hallways, a large scale carved wood mirror reflects light, and arched black casement doors lead to the outdoor areas. The classic elements are ached passageways and niches, without any crown moulding. Exposed wood beams paired with white trowelled walls are also common in Spanish Revival homes as are wood doors and floors.
The contrast of wood and white are marvellous combinations. Spanish architectural style is complemented by bronze or iron finishes on lanterns, sconces and chandeliers. Bronze lantern, pendant lights are ideal for the Spanish style kitchen. Just hang multiple lights over the island and you will instantly dress up your space. Ceiling lights and wall lights give a special touch to Spanish style table and floor lamps.
Spanish Chandeliers for Classic design interiors. Designers of classical light from Spain are very fond of shades of precious metals: gold and silver. Wrought iron, precious and semiprecious stones, alabaster and porcelain, crystal and glass are also in high esteem. In fact, these materials reflect the traditional national style: a little rough, bright, emotional, sometimes - with uncovered luxury. Attractive flourishes accent the robust, wrought-iron bands that make up the globe-shaped body of the Coronation chandelier. With a rich Cupertino and gold-leaf finish and dripping candle sleeves, it possesses a refined, medieval quality. In the Spanish chandeliers and lamps, experts of lighting factories often use the "aging" effect. This majestic fixture is ideal for a variety of foyer, dining room, and bedroom styles.
The best solutions for modern trends lovers. Designers of the new generation are distinguished by the fact that they simply cannot create boring products. Bright (in all senses - bright!) proof of this. The Spanish designers produce produces a storm of emotions. It seems that its creators also sought to convey the full force of their emotions through the light. Modern Spanish chandeliers, which are wonderlamp.shop are made of metal, plastic, fabric, plywood. Floor lamps are pillars of piercing yellow, rich red, white or black colours.